Your team is unique.
Let's tailor a wonderful event for them.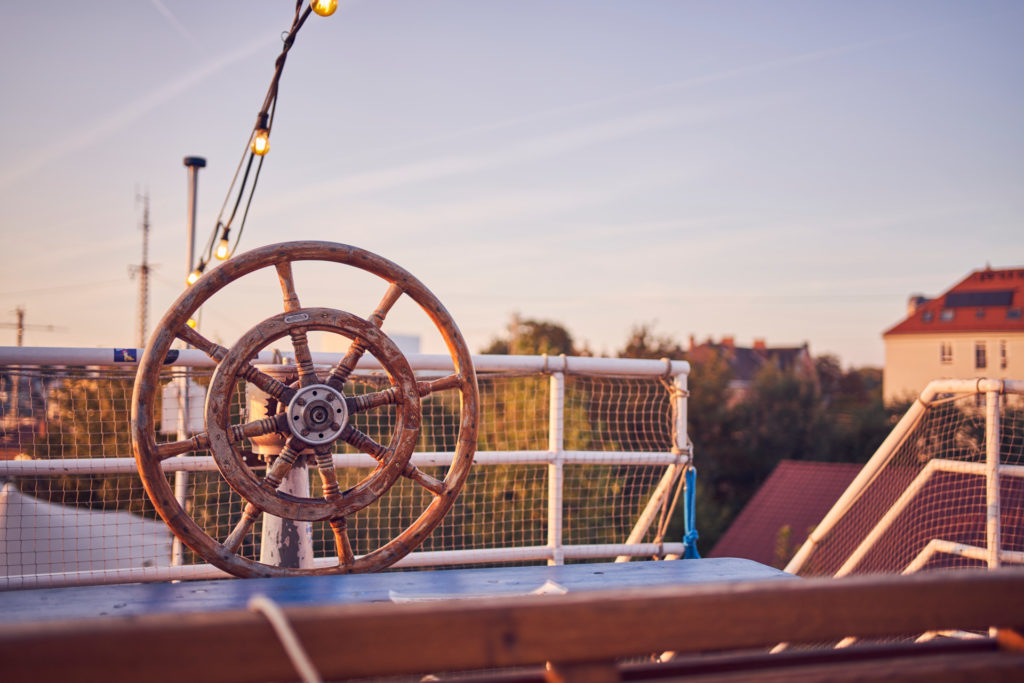 Rallye: discover the city
Perfect team building: In small groups you can explore special locations in Munich and solve various tasks together. CITYPANDA designs the rallye individually for you: that's how we can integrate your values and mission into the tasks. The most important thing: it's going to be fun!
Can be flexibly combined from different modules.
Duration: min. 2 hours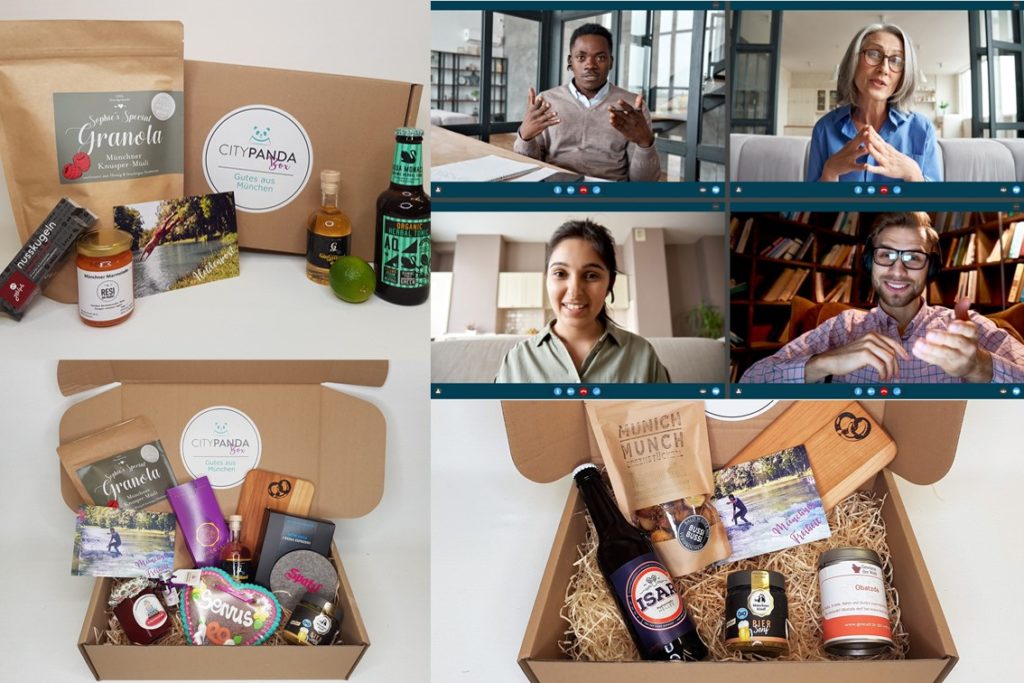 We will host an entertaining and informative virtual session about our CITYPANDA Box for you.
Taste delicacies made in Munich, discover real insider tips and learn more about the people behind the products. On top: Teambuilding with interactive elements by communication coach Franziska.
Duration: 2 hours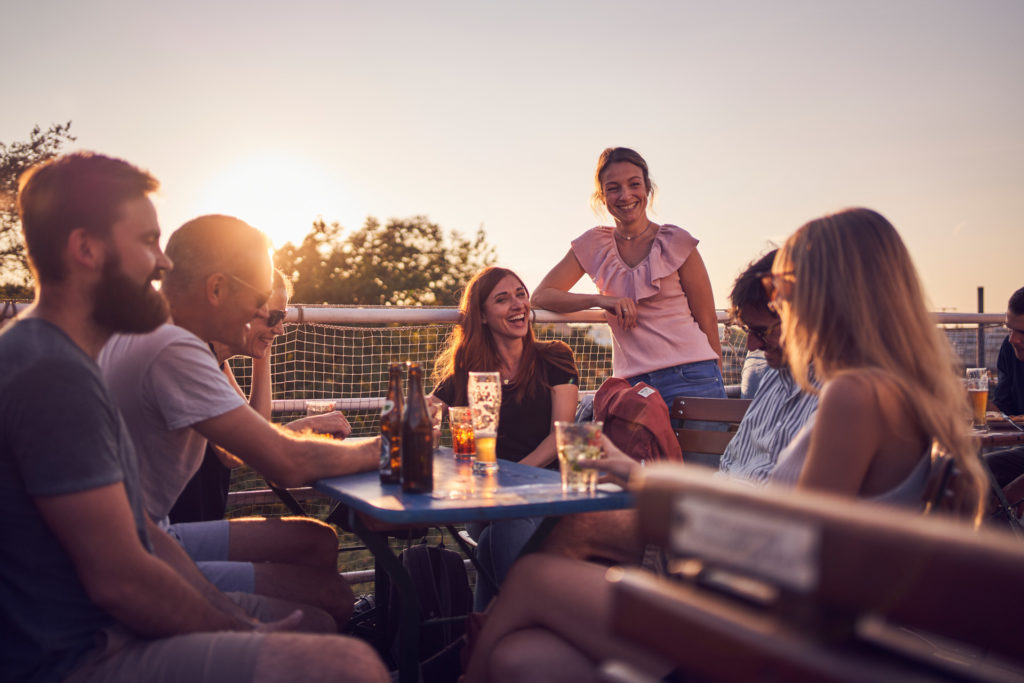 Celebrate your success as a team and get to know each other even better!
Together with your CITYPANDA guide you will explore a trendy part of town and visit several locations for aperitifs, dinner and drinks. This way you can mix and mingle – the ideal networking event.
Duration: 4 hours
For birthdays, company anniversaries
or other occasions –
a fantastic team deserves fantastic presents. That's why we created the CITYPANDA Box!
The perfect gift for your team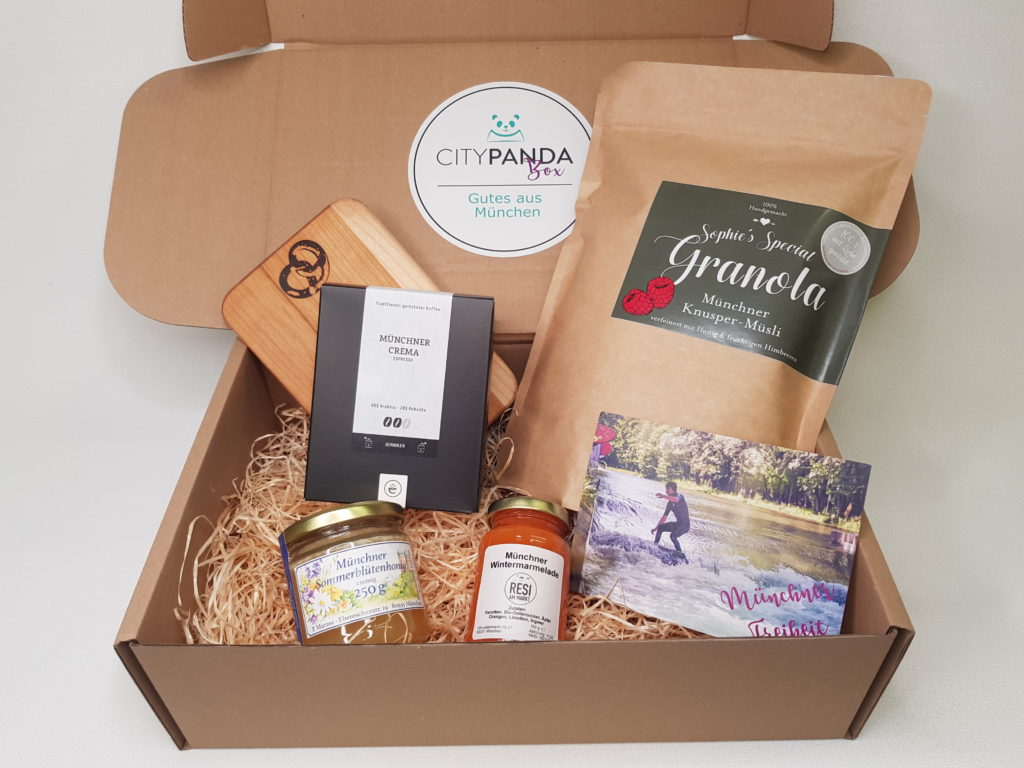 Personalised CITYPANDA Box
for your team, your customers, your employees
We can put together a CITYPANDA box individually for you – to suit your budget, with branded corporate gifts or special attentions for your employees, which we will be happy to personalise for you and your company.